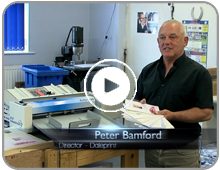 'The simplicity, accuracy and quietness of such an affordable piece of equipment is a must in any digital print room.
We have run the machine for over 2 months now and we are saving time and money each day running a variety of digital print jobs.
Highly recommended.'
– Peter Bamford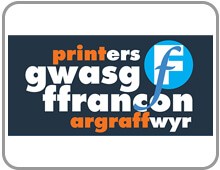 'In my 40 years of running this business, very rarely do we get equipment that is work-ready within a few minutes of opening the box, that exudes heavy quality in the important parts of the workings and does the job perfectly. The build quality of our CreaseStream mini Quick-feed is such that I know this machine will never deteriorate in use – I suspect ever.
Creasing used to be a pain in the ass – not anymore!'
– Alwyn Ellis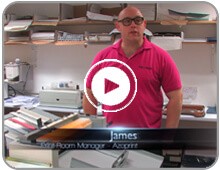 'Creases in a different way than our old creaser. It's a lot faster, although you're turning it by hand. It's easier to use, easier to set up, and generally although we've kept the old machine, I can't ever see us going back to it.'
– James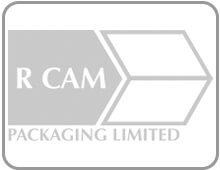 'I purchased a CreaseStream machine from you and the service I had from Lee was terrific, we spent about 4 hours looking at and testing it before I finally bought from you.
Due to the time your guys took with my purchase, I did buy the correct CreaseStream version which has led onto a huge growth in our business and now we have a thriving range of products all based on simple creased cards.
What more can I tell you, great team, great product and now a thriving business built on the back of a CreaseStream.'
– Richard Bentham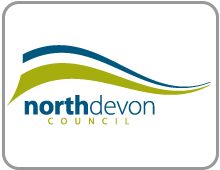 'The machine is wonderfully quite, quick and very reliable – so much so that I set it up and am able to do other tasks while it is running a big plus in my book!
The perforation is flatter speeding up finishing time.
The score stays consistent and looks good.
The swivel wheels mean that the machine is easily moved around in the tight space I have here.'
– Helen Gale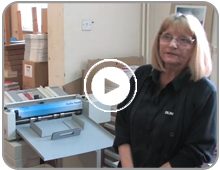 'As a print finisher it's made my life a lot easier, a lot quicker, less stress and I know the work's accurate when it's done.'
– Pauline Harrad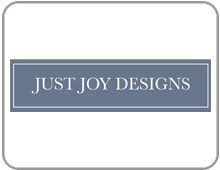 'The machine is brilliant. It has saved my back from the pain caused by all the manual cutting. What used to take several days is achieved in an hour. The machine is so simple to set up and very flexible – it can be configured to do almost any job'
– Dave Bowring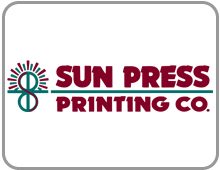 'Really liking the results from the new CreaseStream!
Love having the extra wide width capability…excellent score results that is especially noticeable for digital heavy colour build output on the fold.
Have done a few micro perf projects on it as well… WOW, very nice perf, lays flat for subsequent laser/copier imprint, etc.'
– Joe Fraley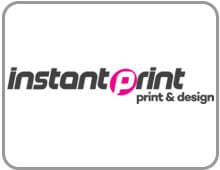 'We have found the CreaseStream saved a lot of time on short run jobs. As short runs are about 50% of our work we have recouped the price of the machine in no time. We also find the crease stays very accurate through the job run and takes very little skill to set up.'
– David Elliott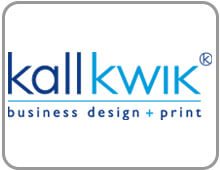 Kall Kwik Bishopsgate & Centrepoint
'We bought our machine about 3 years ago. The engineering is very high quality, and we are very pleased with it.'
– John Mooney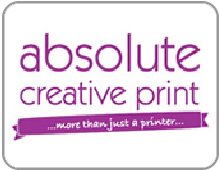 'We are really happy with the CreaseStream product it has really sped up production time on scoring short run prints without would you believe… any cracking!'
– Chris Langley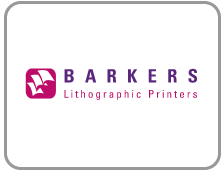 'We bought the machine as we were/are doing much more low quantity digital work. The machine is perfect for scoring and perforating and saves having to set up time consuming make ready's on the platen. It's built well and easy to use.'
– Jon Barker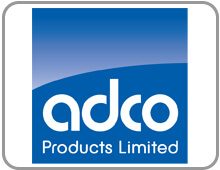 'We have had our CreaseStream machine for a number of years now, it is solid and compact, very user friendly and easy to operate.
The machine is in operation every day mainly running creasing on 300gms Gloss Art Board but equally runs just as well when perforating.
As for service the technical team are always there to assist and on the rare occasion when we require an engineer they would normally arrive within 24 Hours.
On the whole the CreaseStream has been one of our better purchases and we have been very pleased with the machine.'
– Peter Vernazza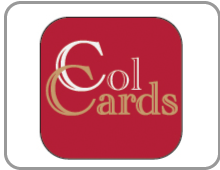 'The quality of build and the creasing results are excellent. In fact, we over-work the unit to gain maximum benefit. It really is a very good solution.'
– Ian Collins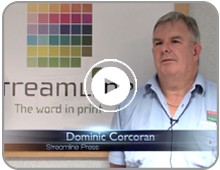 'The difference is phenomenal, it affects everything from cost, to efficiency, to getting the job done quicker and keeping the customer happy.'
-Dominic Corcoran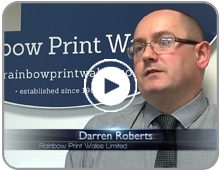 'It's easy to fit, easy to use and the quality of the crease is superior to any other creaser I've found.'
– Darren Roberts