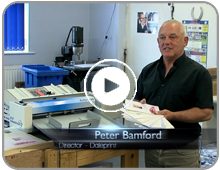 'The simplicity, accuracy and quietness of such an affordable piece of equipment is a must in any digital print room.
We have run the machine for over 2 months now and we are saving time and money each day running a variety of digital print jobs.
Highly recommended.'
– Peter Bamford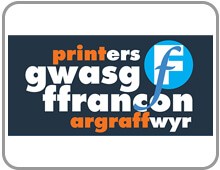 'In my 40 years of running this business, very rarely do we get equipment that is work-ready within a few minutes of opening the box, that exudes heavy quality in the important parts of the workings and does the job perfectly. The build quality of our CreaseStream mini Quick-feed is such that I know this machine will never deteriorate in use – I suspect ever.
Creasing used to be a pain in the ass – not anymore!'
– Alwyn Ellis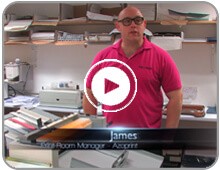 'Creases in a different way than our old creaser. It's a lot faster, although you're turning it by hand. It's easier to use, easier to set up, and generally although we've kept the old machine, I can't ever see us going back to it.'
– James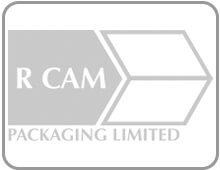 'I purchased a CreaseStream machine from you and the service I had from Lee was terrific, we spent about 4 hours looking at and testing it before I finally bought from you.
Due to the time your guys took with my purchase, I did buy the correct CreaseStream version which has led onto a huge growth in our business and now we have a thriving range of products all based on simple creased cards.
What more can I tell you, great team, great product and now a thriving business built on the back of a CreaseStream.'
– Richard Bentham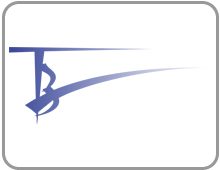 Trail Blazer (I) Pvt. Ltd
'Just the right machine for present day printers with varying volumes (from single units to thousands).
Easy make ready, can be handled by novices, easy changeover. Clever engineering.
Best thing no power required. Classic finishing.'
– Balaji Doraiswamy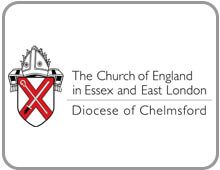 Chelmsford Diocesan Print Unit
'Purchasing the CreaseStream Card Creaser has increased our productivity and the quality of our finished jobs.
The device was easy to set up out of the box and arrived on time!'
– Andrea Pannell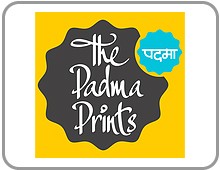 Padma Quality Screen Printers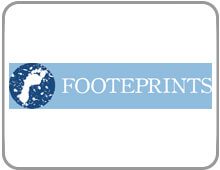 'The machine was up and running within 5 minutes of being delivered and I can honestly say it is well worth every penny, I just wish I'd bought one sooner! You don't realise how much time it actually saves until you use it. I would fully recommend buying one of these machines and I intend to buy another one for the next store we open'
– Jason Foote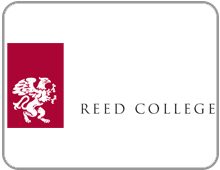 'I'm VERY impressed with the machine! Easy to set up. Loved the result of the score,no more cracking with the fold. Will save us a bunch of money not having to send out for scoring small jobs.'
– Craig Lauder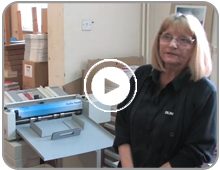 'As a print finisher it's made my life a lot easier, a lot quicker, less stress and I know the work's accurate when it's done.'
– Pauline Harrad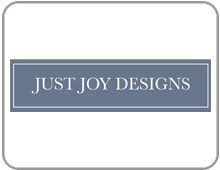 'The machine is brilliant. It has saved my back from the pain caused by all the manual cutting. What used to take several days is achieved in an hour. The machine is so simple to set up and very flexible – it can be configured to do almost any job'
– Dave Bowring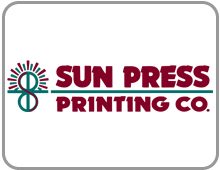 'Really liking the results from the new CreaseStream!
Love having the extra wide width capability…excellent score results that is especially noticeable for digital heavy colour build output on the fold.
Have done a few micro perf projects on it as well… WOW, very nice perf, lays flat for subsequent laser/copier imprint, etc.'
– Joe Fraley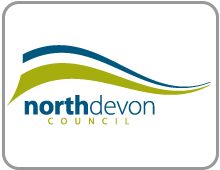 'The machine is wonderfully quite, quick and very reliable – so much so that I set it up and am able to do other tasks while it is running a big plus in my book!
The perforation is flatter speeding up finishing time.
The score stays consistent and looks good.
The swivel wheels mean that the machine is easily moved around in the tight space I have here.'
– Helen Gale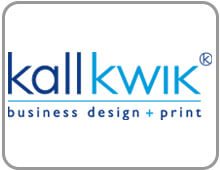 Kall Kwik Bishopsgate & Centrepoint
'We bought our machine about 3 years ago. The engineering is very high quality, and we are very pleased with it.'
– John Mooney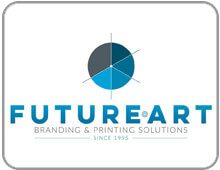 'I would like to express my satisfaction about the service and the machine. I was totally happy with the fast service you have provided us, between the payment online and the delivery to our offices was 3 days which is excellent. The presentation of the product with digital manual and the easy installation of the machine and the application was excellent.'
– Ichkhan Avedikian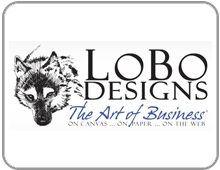 'We are very pleased with the performance of our new CreaseStream Mini Standard.
Unpacking and setup were easy, cutting and creasing are consistently excellent, especially on our heaviest stock. From a mechanical standpoint, this unit is elegantly designed and will be easy to maintain. We were also impressed with your packaging, from the shipping crate to the spare parts. Well done indeed. We especially appreciated the time and effort your staff spent with us to ensure we were buying the right machine for the custom work we do for our clients.
This was a very good investment for our small enterprise.'
– Laurie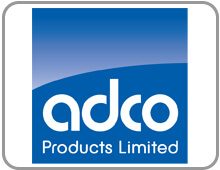 'We have had our CreaseStream machine for a number of years now, it is solid and compact, very user friendly and easy to operate.
The machine is in operation every day mainly running creasing on 300gms Gloss Art Board but equally runs just as well when perforating.
As for service the technical team are always there to assist and on the rare occasion when we require an engineer they would normally arrive within 24 Hours.
On the whole the CreaseStream has been one of our better purchases and we have been very pleased with the machine.'
– Peter Vernazza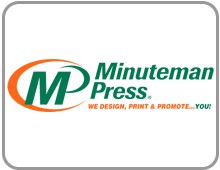 Minuteman Press Athens OH
'There's nothing out there like our CreaseStream machine, and it has become a vital component to our whole production cycle – we simply couldn't be without it.
We crease a lot of high quality printed brochures and greeting cards in small quantities and the unit is fast, easy to set and the output rate puts the manual hand Creaser we used before in the shade.
I told the owner of CreaseStream that  he should be talking to the owners of the Minuteman Press Franchise to make sure they can take advantage of this amazing technology, it's a step up from what's out there in this area of the market!'
– Bill Bowers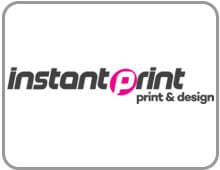 'We have found the CreaseStream saved a lot of time on short run jobs. As short runs are about 50% of our work we have recouped the price of the machine in no time. We also find the crease stays very accurate through the job run and takes very little skill to set up.'
– David Elliott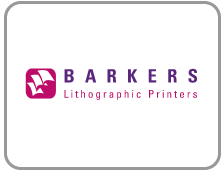 'We bought the machine as we were/are doing much more low quantity digital work. The machine is perfect for scoring and perforating and saves having to set up time consuming make ready's on the platen. It's built well and easy to use.'
– Jon Barker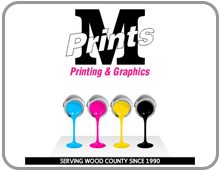 'Scores are perfect, alignment perfect. I wish you built every piece of equipment I own as this thing is built like a tank. Thank you for the quick response, fast shipping and a great product.'
– Craig Musgraves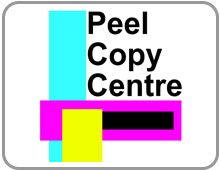 'This fits my business spot on. Once set up the creasing just flows very easily and is much faster than the old manual creaser I was using. Also very impressed with your service. Questions were answered quickly and delivery was excellent.'
– Dave Manton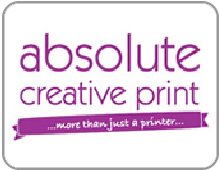 'We are really happy with the CreaseStream product it has really sped up production time on scoring short run prints without would you believe… any cracking!'
– Chris Langley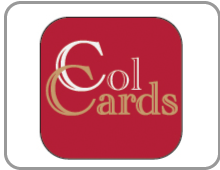 'The quality of build and the creasing results are excellent. In fact, we over-work the unit to gain maximum benefit. It really is a very good solution.'
– Ian Collins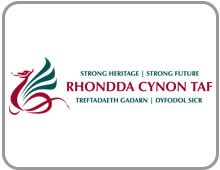 Rhondda Cynon Taff County Borough Council
'We have a mini CreaseStream (Auto-feed) in situ and overall it's been reliable and does what it says on the tin, and more'
– Ian Griffiths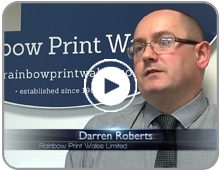 'It's easy to fit, easy to use and the quality of the crease is superior to any other creaser I've found.'
– Darren Roberts