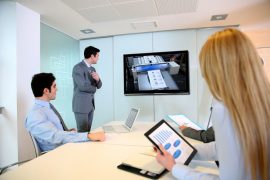 Virtual demonstrations during lockdown –
CreaseStream rolls out plans for Skype, Zoom and WhatsApp demonstrations during UK lockdown…
As those of us here in the UK are very much stuck into our second lockdown of the year, we are this time around encouraged to keep our businesses operating as best we can. This means that we, like most other UK companies, must adapt how we do business. One of the things we obviously cannot currently offer is our free in-house demonstrations that we provide to customers all over the UK. To combat this, we have decided to offer customers free virtual demonstrations.
So rather than sending our highly skilled sales team up and down the UK, we have set them up in our showroom with everything they need to provide virtual demonstrations. We've got a range of CreaseStream machines with a full set of tooling fitted to them, along with webcams, microphones and speakers, so we can talk you through all the processes of the machine, as well as allowing customers to voice any queries they may have.
We even carry a large variety of sample stocks, from thin paper to thick card, that we can process through the machines to show just what they are capable of. We would even encourage a participating customer to send us some of their own materials, particularly if it is a troublesome stock, so that we can process it right before their eyes to help them get a feeling for just how good the machines are and what problems they can solve.
The beauty of this new set up is that not only can we continue to offer free demonstrations to UK customers, but we can also now offer the same service to international customers too. The virtual demonstrations are available on a variety of platforms, including Skype, Zoom, WhatsApp and more.
Simply click the link below and fill out the form to begin booking your CreaseStream virtual demonstration today: