CreaseStream Card Creaser has "Deluxe" upgrade –
We take a look at the new and improved Card Creaser Deluxe…
For those of you familiar with our product range, we're sure you would have seen the CreaseStream Card Creaser. For those of you that aren't so familiar, it is our entry level machine that is purely a creasing machine fitted with two creasing tools to allow customers to apply one or two creases in a single pass, and doing so up to six times faster than conventional hand or foot powered creasers.
Regardless of this, if you know anything about us at all, you will know that we are constantly looking to improve our products, and to do so with the Card Creaser we have decided to bring it in line a little more with our range of mini machines. We also felt that these changes warranted a bit of re-branding, so say hello to the new and improved Card Creaser Deluxe.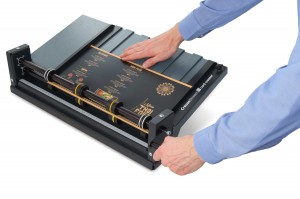 The first, and possibly most important change, is to the machines creasing tools themselves. They now contain the same Advance technology that the creasing tools in our mini range do, meaning both the male and female elements of the tools have interchangeable colour coordinated parts. Not only will this improve the creasing results but makes using the machine a more user-friendly experience, particularly for those with less of a print knowledge.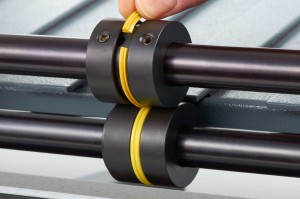 Talking of user-friendly, the Card Creaser Deluxe now comes with a Video Card Instruction Guide, again in the same way as the mini machines. This makes what was a simple machine even simpler with the addition of a step by step video assistant that works straight out of the box. You can even see the videos for yourself on YouTube to learn just how straight forward this machine really is.
The final two changes are in relation to the re-branding. With a new name comes new packaging and a new paint job, Deluxe treatment for a Deluxe machine we are sure you will agree. Now whilst these changes won't affect the speed the machine works at, we do feel that they emphasise the exceptional quality that can be achieved by utilising one of our award-winning machines.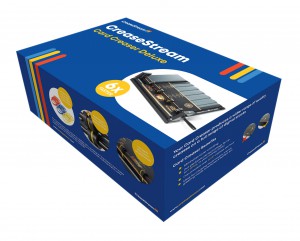 To watch some more videos for this machine, download a brochure and make some further enquiries, simply click the image below: