CreaseStream launches new creasing tools –
In this latest blog we take a look at the new creasing tools accompanying all our mini machines…
As I am sure you know all CreaseStream machines are powered by Tech-ni-Fold tools. The creasing tools supplied with our mini and Pro machines are based on the Tri-Creaser Fast Fit, allowing the user to get the same type of high quality results from a desktop machine as they can from a folding machine with Tech-ni-Fold tools.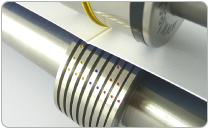 The Tech-ni-Fold Tri-Creaser Fast Fit has always been at the heart of every CreaseStream machine
As paper and printing methods and technologies evolve, so must our tools to ensure that a perfect crease can always be achieved. This is why Tech-ni-Fold designed the Tri-Creaser Advance, giving a fantastic crease both inside and outside of the fold and improving the type of results that can currently be achieved, particularly on recycled stocks.
Here at CreaseStream, we too have adopted the Tri-Creaser Advance system for our mini range and the Pro, as we believe it to be the most superior crease on the market. This means that every new machine that is purchased will be supplied as standard with this revolutionary new tooling.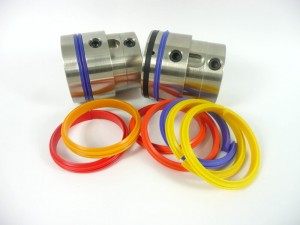 The Tri-Creaser Advance will be the new creasing tool that now accompanies all our mini and Pro machines
It works by applying three creases at one, one from above and two from below, one either side of the main crease. To get a better idea of how these new creasing tools work Tech-ni-Fold have created an animation video which you can find at the bottom of this page.
If you already own a CreaseStream machine you have the option to upgrade your tooling to this new system. We will also continue to sell all the relevant consumables for the original creasing tools so don't worry if you do not wish to upgrade yet as we will still continue to support you.
To get further information, upgrade your existing machine or buy a brand new machine fitted with Tri-Creaser Advance systems, either contact us directly or speak to your local distributor.