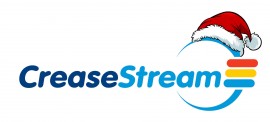 5 Ways to get creative with your CreaseStream this Christmas –
To get you in the Christmas spirit, we have come up with a few festive uses for your CreaseStream machine…
The festive season draws ever closer and brings with it a whole host of wintery traditions. One of those traditions, and possibly my favourite, is a bit of Christmas craft. It feels like the most appropriate time of year to get creative, whether it be making something extra special for a loved one, or just a little something to put a smile on someone's face. Whatever your craft of choice, we have come up with a few ways to get creative with your CreaseStream Mini this Christmas, so pop on your finest Christmas jumper and let's begin…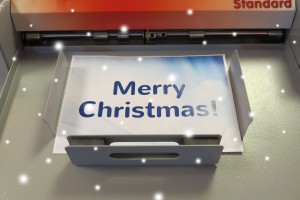 1. Cards
This one is probably a given as many of our customers use their CreaseStream all year round for this, but even with that being the case we feel we had to mention it. Keeping on the theme of creativity though, why not mix things up a little? Using two crease tools, with the male and female components of each on opposite shafts, you can run of a stack of z-fold cards with ease!
2. Party invites
One of the inevitable events of the festive season is a party. Whether you love to host, or it's your turn to have the in-laws round this year, those guests won't know about your party until they are invited. A basic invite simply requires an A5 piece of paper with a perforated RSVP slip on the bottom for your guests to tear off and send back, although if you have creasing and micro-perforating tools, you could always create a folded card with a small tear off strip along the back page.
3. Bingo tickets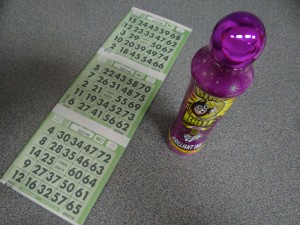 After sending out your lovely homemade invites and getting back all those replies, your next challenge is to decide how to entertain all these people. A good old favourite (here in the UK at least) is a game of bingo, and a few micro-perforated tickets later the whole party will be 'eye's down'. Here again your creativity can run wild, hand decorated tickets would look great, or if time is an issue you can simply print pre-made ones off from sites like myfreebingcards.com. You can then perforate as much as you want, whether entire sheets or single tickets. Just remember the single tickets will probably require more than one pass through your machine.
4. Decorations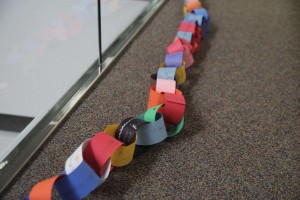 Nothing says Christmas quite like a home covered, both inside and out, with festive decoration, and what better way to do it than with homemade decorations. The simplest way to do this is to use the cutting tool(s) on your machine to cut sheets of coloured paper into strips for making paper chains with. For the more adventurous of you out there, why not download one of the free patterns for these great 3D Paper Christmas Trees from Hattifant.
5. Giftware
My final suggestion for some Christmas creativity is packaging. One of the most magical feelings is seeing the joy that the perfect gift can bring someone, and what better way to present that gift than with some home-made packaging? There are lots of tutorials on the internet to help guide you through a wide variety of different gift bag and box ideas, one of my favourites I have found though are these gift box templates on Aunt Annie's Crafts. The website has lots of ideas and free downloads ranging from easy to difficult, so very much worth a look through for that special idea.
I hope this blog has inspired you to get a little craftier this Christmas, and that home-made items can be as good if not better than shop bought. If after reading this you create some Christmas makes we would love to see some pictures, and if there are any further craft suggestions that I may have missed please let me know.
Merry Crease-Mass everyone!