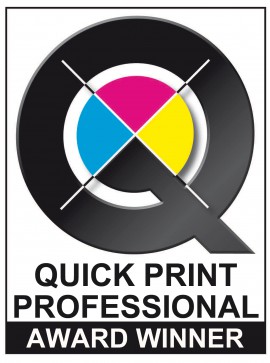 The Award Winning Card Creaser –
Meet the latest CreaseStream solution to join the award winning ranks…
We are very proud of our innovations here at CreaseStream and it is always very gratifying when independent people agree that you are on to something special. That was why it was so fantastic when the CreaseStream mini series won their innovation award at the British invention show a few years ago.
An award like this spurs you on to keep creating top quality products, and we feel we have achieved this standard in the machines that have been produced since the launch of the mini range, but to have that independently proven would again be very satisfying.
That meant that when we learned one of our latest solutions, the Card Creaser, had received an award at The Print Show, we were highly excited.
Thanks to the folks at Quick Print Pro, they awarded the Card Creaser the "Best New Profit Centre Opportunity" and encouraged their readers to "throw away your folding knife and speed up your card creasing with increased production speed and quality print presentation" whilst also claiming that there is a "Rapid return on ROI".
So we can now say that the Card Creaser is an award winning solution and it can join our three mini machines in sharing that prestigious title.
To get more information on this award winning machine, simply click on the machine picture below: